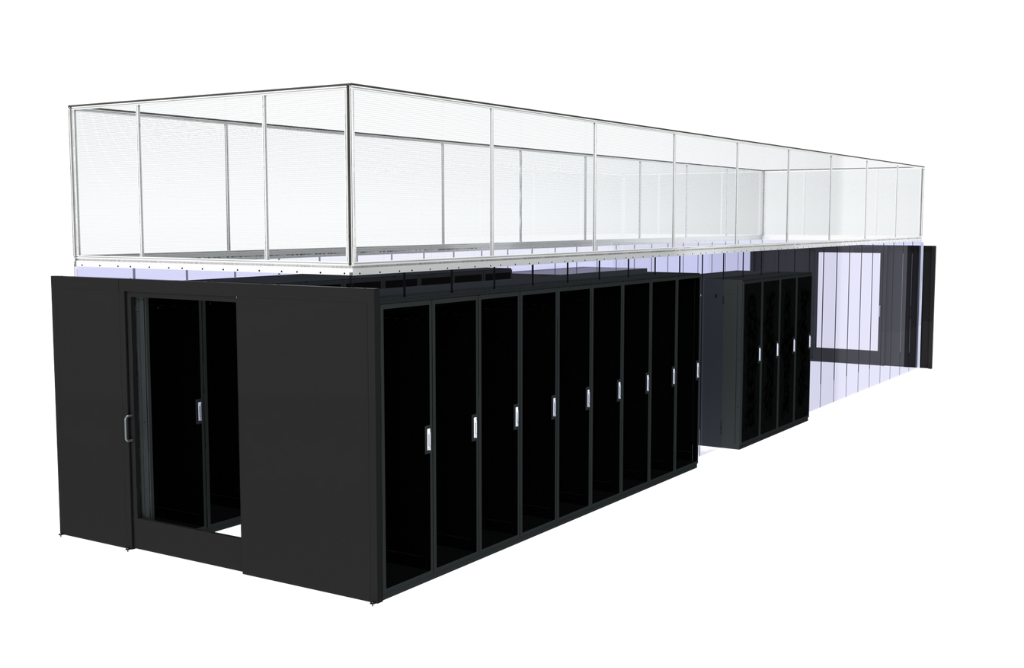 What is Aisle Containment?
Separating Hot & Cold Air
Aisle Containment is a physical barrier that completely separates the cold supply airflow from the hot air being discharged from the servers. Using Aluminum Extrusion, a partition is created to isolate either the server supply air (Cold Aisle Containment or CAC) or the exhaust air (Hot Aisle Containment or HAC). This prevents the supply and exhaust air from mixing with Aisle Containment, and significantly increases energy savings. 
Depending on the facility's layout, a Hot or Cold Containment System could yield the best results.